Checkout >
View Cart
Sale!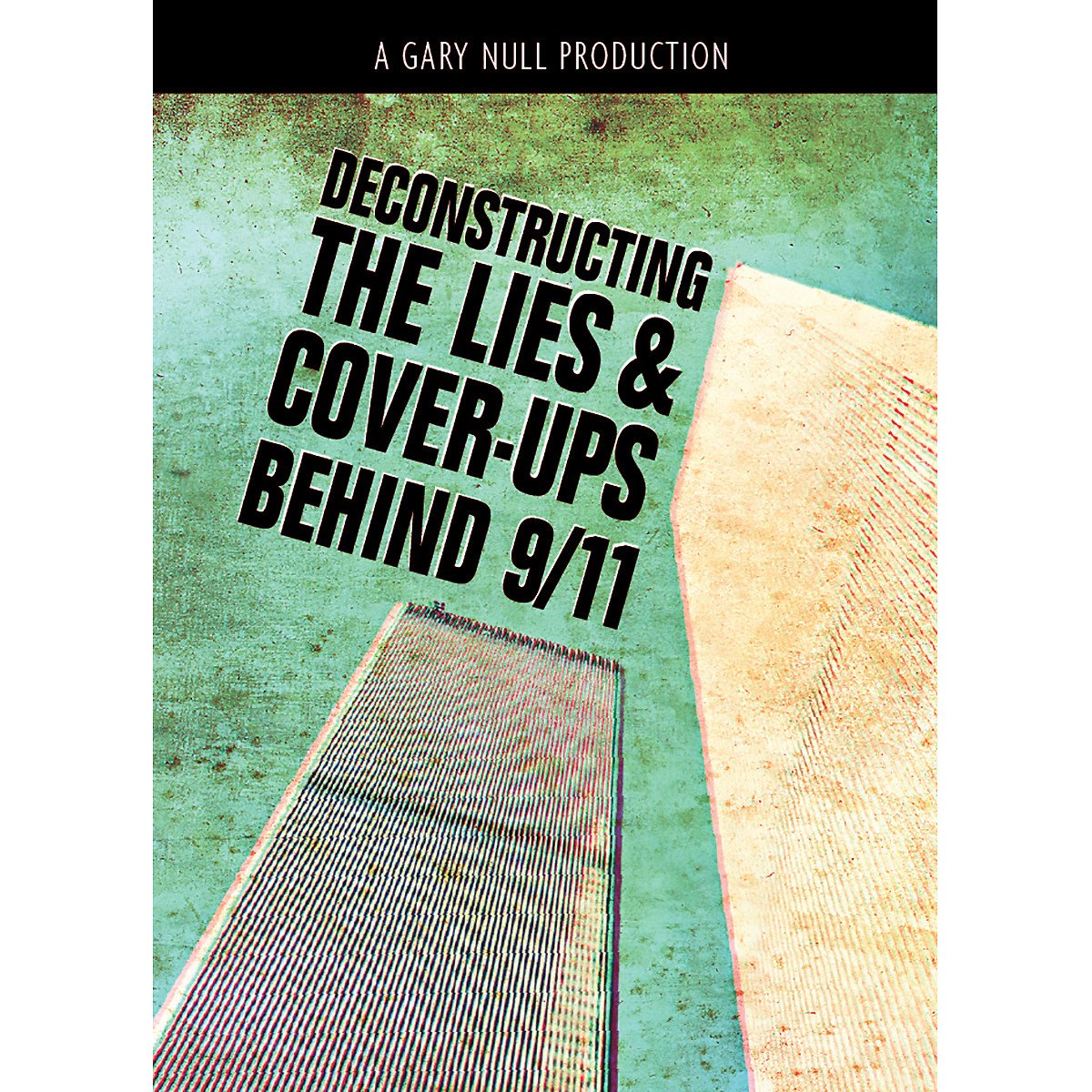 Deconstructing the lies and cover-ups behind 9/11 – 7 CD set
$109.99
[x_tab_nav type="three-up"] [x_tab_nav_item class="description_tab" title="Description"] [x_tab_nav_item class="additional_information_tab" title="Additional information"] [x_tab_nav_item class="reviews_tab" title="Reviews (0)"] [/x_tab_nav] [x_tabs] [x_tab class="description_pane"]
Description
Deconstructing the lies and cover-ups behind 9/11 – 7 CD set
Fifteen years ago, on September 11, 2001, four American jetliners were hijacked by 19 Arab men and used as human missiles against US targets, including the two towers at the World Trade Center and the Pentagon. The hijackers, 15 who were from Saudi Arabia, were members of the international Islamic terrorist organization Al-Qaeda commandeered by Osama bin Laden. This is the story told by the 911 Commission investigation that the Bush administration reluctantly convened under great public pressure. It is also now the story written in history books and taught throughout America's school system. But how reliant is the official 911 account? Do the findings stand up to scientific scrutiny and modern forensics? A reading of the Commission's report would have us believe that 911 was a strange miracle that defied the laws of physics. And what can be said about the hundreds of personal eye-witness accounts providing evidence to the contrary? And more curiously, how did it happen that certain individuals, corporations and banks financially benefit from the catastrophe as if knowing well beforehand that an attack was about to take place, and why did the Bush White House pretend to be oblivious to the fact? In recognition of the 15th anniversary of 911, nine independent investigators, scientists, attorneys, whistleblowers and journalists who have researched the events of 911 for many years present their findings to challenge and deconstruct the official report. They provide another story, a story most Americans and the government refuses to hear, but a story of truth that must be told.
Message from Director Dr. Gary Null:
CD 1 Danny Sheehan – 56:00 mins
Danny Sheehan, PhD, one of the America's most important and influential public interest and human rights attorneys. Legal precedents in large national conspiratorial trials that provide groundwork for reopening Congressional investigation into 911.
CD 2 Barbara Honegger – 54:00 mins
Barbara Honeger, former White House Policy Analyst; founding member of Political Leaders for 911 Truth. What really hit the Pentagon on 911: A look at the old and new evidence.
CD 3 Prof. James Fetzer PhD – 56:00 mins
James Fetzer, PhD, Distinguished McKnight Professor emeritus of the Philosophy of Science at University of Minnesota,; founder of Scholars for 911 Truth. Overall review of the three theories for how the World Trade Center buildings collapsed.
CD 4 Graham Macqueen – 22:00 mins
Greame MacQueen, retired professor of comparative religion at McMaster University in Ontario; co-editor of the peer reviewed Journal of 911 Studies.
CD 4 Richard Gage – 33:00 mins
Richard Gage, founder of Architects and Engineers for 911 Truth; San Francisco architect specializing in fire proofed steel framed structures. What do we know about 911 fifteen years after the event, and the problem with Building 7.
CD 5 Dr. Scott Bennett PhD – 56:00 mins 
Scott Bennett, PhD, former US Army Special Operations officer specializing in global psychological operations and terrorist financial funding.
CD 6 Robert David Steele – 30:00 mins
Robert David Steele is a former spy who has actually executed a false flag operation.
CD 6 David Chandler – 28:00 mins
David Chandler, retired physics teacher and board member of Scientists for 911 Truth. A scientific analysis of the World Trade Center buildings free fall and its implications.
CD 7 Les Jamieson – 29:00 mins
Les Jamieson, organizer of 911 Truth symposiums and founder of HR14.org. A review of the recently released 29 pages from the 911 Commission Report.
[/x_tab] [x_tab class="additional_information_pane"]
Additional information
[/x_tab] [x_tab class="reviews_pane"]
[/x_tab] [/x_tabs]