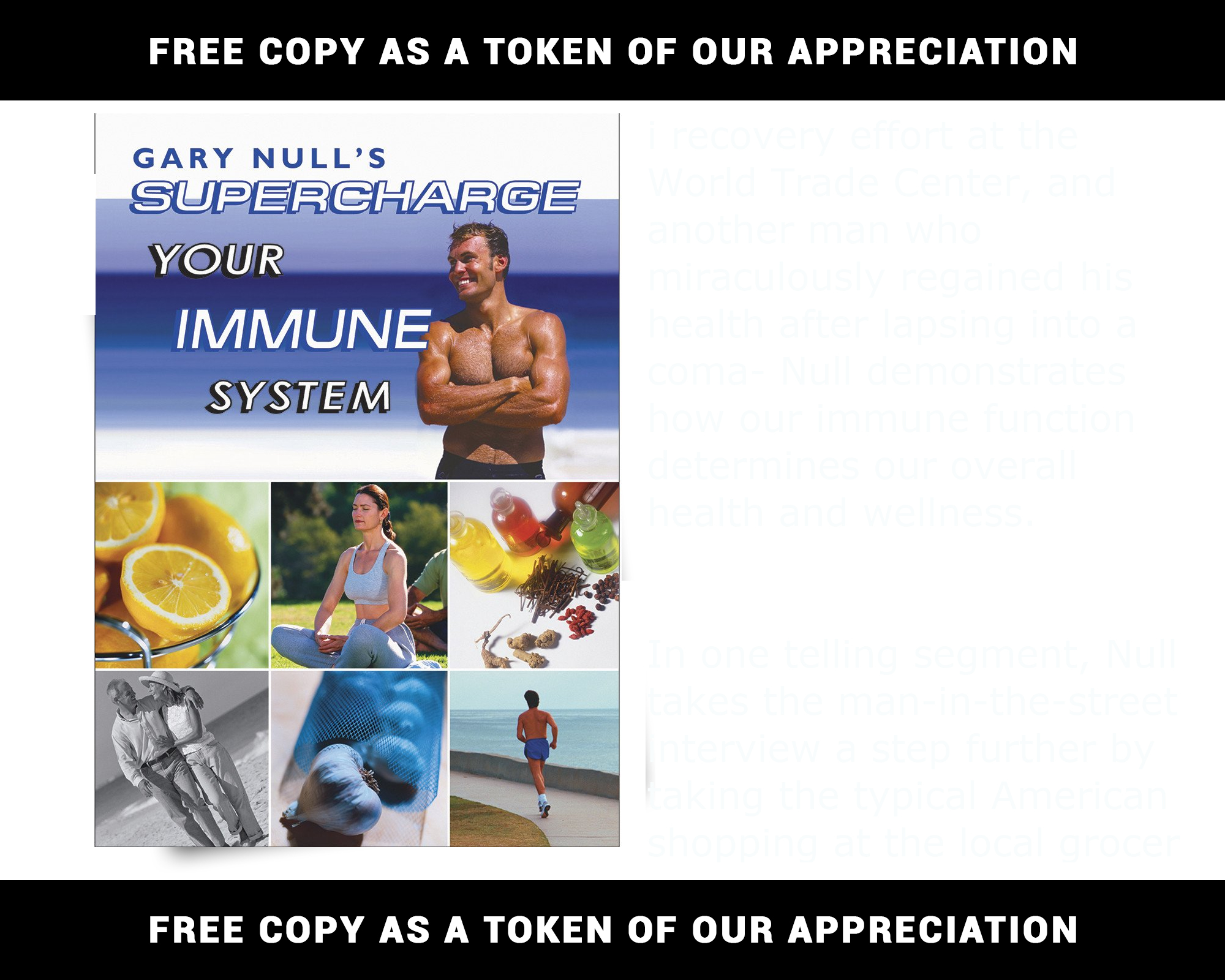 Description
Acclaimed natural health and nutrition expert, Gary Null, Ph.D., examines the factors in our diet, lifestyle and environment that adversely affect our immune system, and what actions we can take in order to reclaim our health and vitality. Much of what society accepts as inevitable markers of aging are actually manifestations of a preventable disease process. In Supercharge Your Immune System, Gary leads the viewer on a detailed program aimed to cleanse, detoxify and rebuild our natural defenses against the causes of chronic and debilitating Illnesses. This program also provides remarkable computer-generated images that illustrate and explain the body's complex and dynamic immune function.
Calling upon the compelling case histories of participants of his protocol – including that of a New York City firefighter who took part in the rescue and recovery effort at the World Trade Center, and another man who miraculously regained his health after lapsing into a coma- Null demonstrates how our immune function determines our overall health and wellness. In one telling segment, Null takes the man-in-the-street interview a step further by taking the typical American shopping at the local grocer and filling his basket with foods specifically chosen to address and revitalize his personal health profile. Additionally, Gary explores other health and wellness lifestyle choices, such as exercise, the loving presence of pets in our life, and the importance of meditation, relaxation, and laughter, as determining factors in our abilities to manage stress and stay healthy.
Our daily broadcast and online presence is made possible through donations to Progressive Voices.
Thank you for your support!
Support PRN One Time OR Through Subscription: